How to Apply for Programs
To request an application you can call our office at 507-765-2175, or stop in our office at 902 Houston St. N.W. in Preston, or apply online. The date we receive your application affects the date your benefits will start, so it's important to turn it in as soon as possible.
In Person
Office hours are Monday through Friday from 8:00 am to 4:30 pm. You can come in during these hours and you will be seen by the intake worker. You may want to call ahead and sent up an appointment to avoid having to wait to be seen

If you are already on a financial program, but would like to apply for additional assistance please contact the office or apply online.
Online
Cash Assistance or SNAP (Food) Benefits
If you are applying for Cash or SNAP benefits, you can apply via MNBenefits.mn.gov from any PC, laptop or smartphone. It should take only 10-20 minutes to apply! You can also click on the icon below to apply.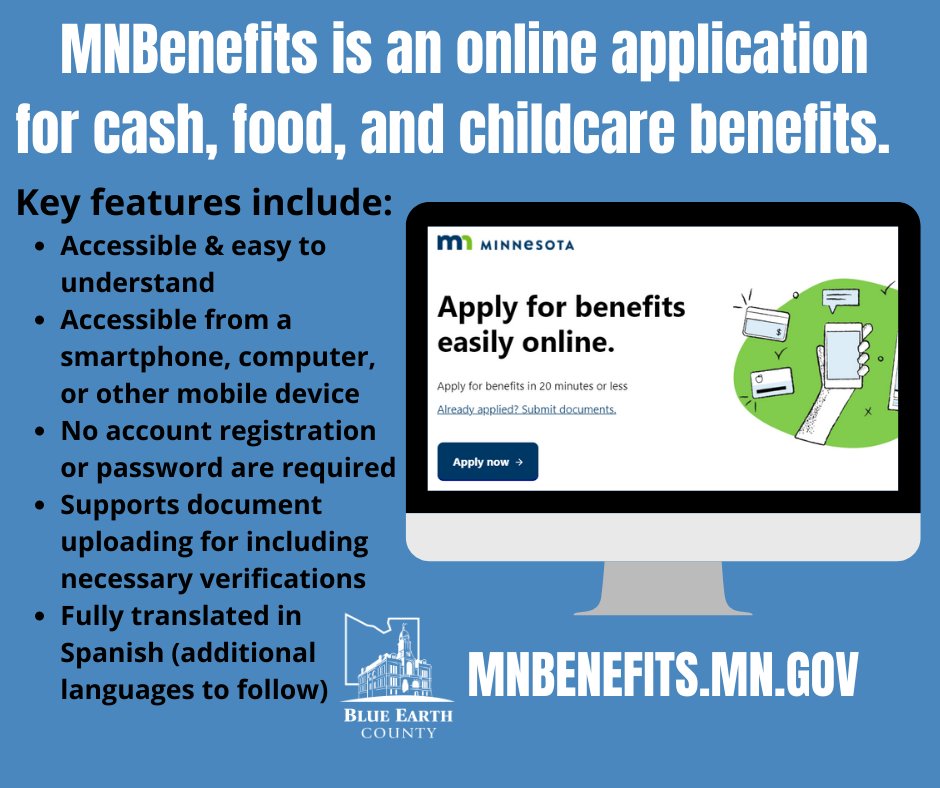 MNbenefits is Minnesota's secure, online system you can use to apply for the following:
Health care
Cash assistance
SNAP (food support)
Emergency help
Child care assistance programs